Chicken Game
08-02-2023
Chicken Game on MyStake
The exciting and thrilling Chicken Mystake game has taken the gaming world by storm, captivating players with its simple yet beautiful design. The objective of the game is to uncover plates and reveal their contents, with each plate revealing either a delicious roasted chicken or a disappointing bone. The presence of roasted chicken increases your multiplier, while the presence of a bone is an instant lose.
Developed by upgaming, Chicken Mystake is designed to provide players with an enjoyable and satisfying gaming experience, one that leaves a lasting positive impact. With a maximum bet of 1000 USD and a minimum bet of 0.2 USD, this game accommodates both high rollers and low rollers alike, making it accessible and enjoyable for all.

MyStake Chicken Gameplay
When it comes to cashing out your winnings, the choice is yours. If you're feeling daring, you can keep opening plates and aim for a big win, or if you prefer to play it safe, you can limit yourself to a few plates each round and increase your bet, thus minimizing your risk while still having a chance to win small amounts.
The game begins with 5 bones hidden under plate covers, and players have the option to choose the number of bones they want to play with, with a maximum of 24 and a minimum of 1. There are a total of 25 plates to uncover in the game.
In conclusion, Chicken Mystake is an exciting and entertaining game that appeals to players of all skill levels. With its well-designed interface, simple gameplay, and exciting rewards, it's no wonder why this game has become so popular among players.
Playing Chicken on Mystake offers a wealth of benefits to players. Mystake has become the preferred choice among players due to its generous promotions, free bets, and free money. These bonuses enhance the gaming experience, allowing players to enjoy Chicken Mystake to the fullest.
In addition to bonuses, Mystake also offers a safe and secure gaming environment, with state-of-the-art security measures in place to protect player information and funds. The user-friendly interface makes it easy to navigate and play Chicken Mystake, while the engaging graphics and animations provide an immersive gaming experience.
Moreover, Mystake is constantly updating and improving its platform, with new features and games being added regularly to keep players entertained. The customer support team is available 24/7, ensuring that any questions or issues are promptly addressed.
Overall, playing Chicken Mystake on Mystake is a smart choice for players looking for a fun, safe, and rewarding gaming experience. With its numerous benefits, Mystake is sure to provide players with hours of entertainment and excitement.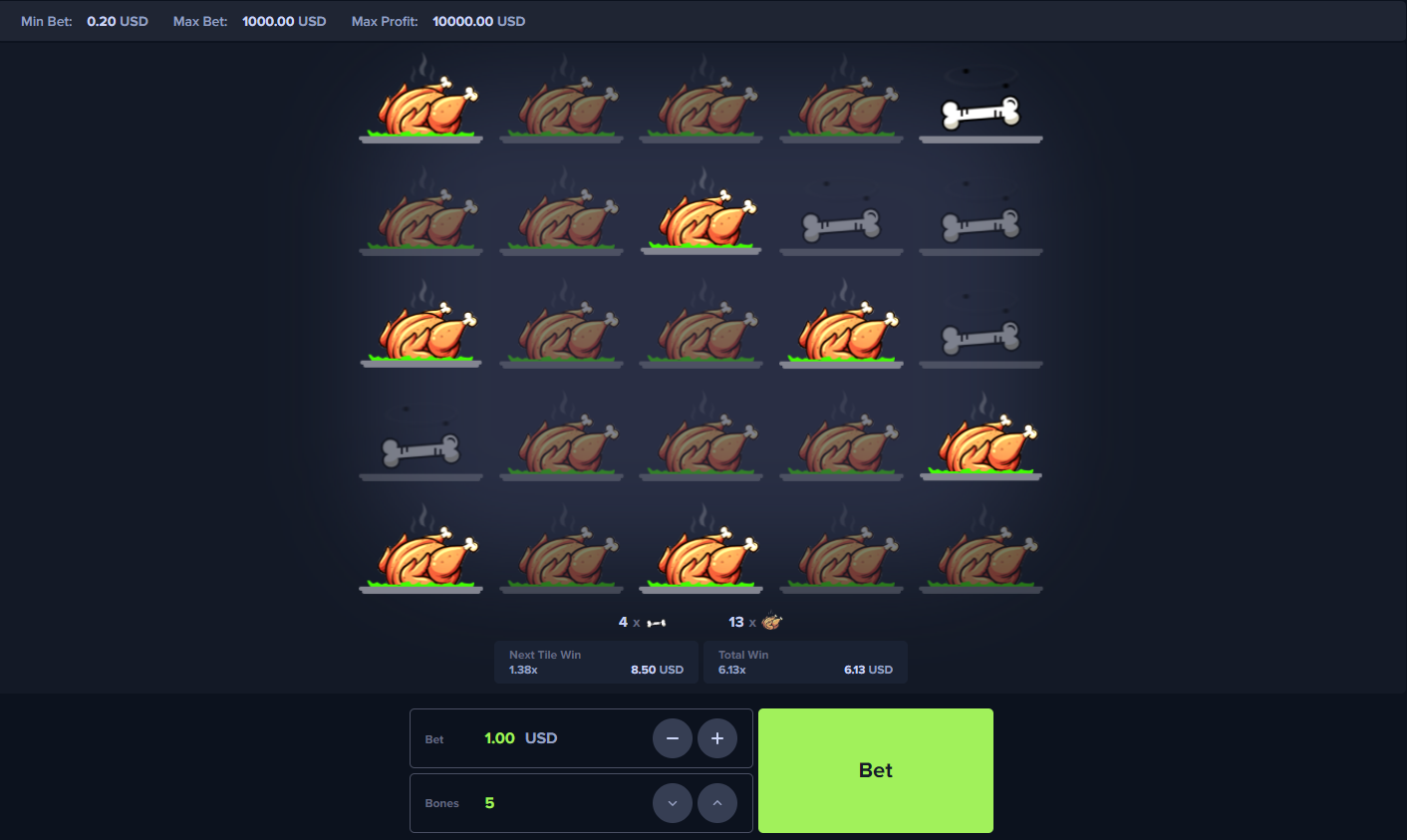 Play chicken minigame with bonus
Playing Chicken Mystake with bonuses adds an extra layer of excitement to the gaming experience. Mystake offers several bonuses for players, including a Welcome Minigames Bonus, Loyalty Cashback, and Social Media Promotions.
· The Welcome Minigames Bonus awards players a 100% bonus on deposits between 20€/$ and 500€/$, which can be used to play Chicken Mystake. This bonus gives players the opportunity to increase their betting power and potentially win big.
· Loyalty Cashback is another great bonus offered by Mystake, with customers entitled to receive 10% Cashback on deposits over $100/. This bonus rewards players for their loyalty, allowing them to enjoy even more gaming opportunities.
· Social Media Promotions are also available for players who join Mystake's community on Discord, Telegram, Twitter, Youtube, and Instagram. These promotions provide players with countless rewards, including bonus money and free spins, adding even more excitement to the gaming experience.
In conclusion, playing Chicken Mystake with bonuses is a great way to enhance the gaming experience, with numerous opportunities to earn extra rewards and bonuses. Join Mystake today and enjoy the thrill of Chicken Mystake with even more excitement!
Conclusion
The excitement of Chicken Mystake cannot be overstated. Whether you are a seasoned gambler or a newcomer to online gaming, this minigame is a must-try. With its beautiful design, engaging gameplay, and opportunities for big wins, Chicken Mystake provides a thrilling and enjoyable gaming experience.
Playing Chicken on Mystake offers numerous benefits, including generous bonuses, a safe and secure platform, and constant updates and improvements. Mystake is the best place to play Chicken Mystake, as it offers the most promotions, free bets, and free money for this game.
So why wait? Sign up for Mystake today and experience the thrill of Chicken Mystake for yourself. With its entertaining gameplay, exciting bonuses, and the chance to win big, Chicken Mystake is a game you won't want to miss!